Riverside Ghanaian sda church
Welcome to the One Big Family of God. As the world continues to roll and tumble, with sad news splashed on our screens everyday, horrific stories of wars and hopelessness, we indeed count it a privilege and blessing to offer the Christ we know to our community, friends, neighbors, family members and everyone we come across.
With Jesus in the boat, we can smile at the storm.
Jesus invites you to come lay all your burdens at His feet because He wants to restore you and make you whole again.
There is love peace and joy at the feet of the master Jesus. Just come taste and see that the Lord is good.
"Akwaaba"- Welcome
I'm a paragraph. Click here to add your own text and edit me. It's easy. Just click "Edit Text" or double click me to add your own content and make changes to the font. I'm a great place for you to tell a story and let your users know a little more about you.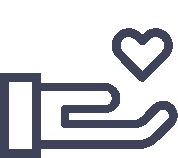 "Whoever is generous to the poor lends to the lord, and he will repay him for his deed."